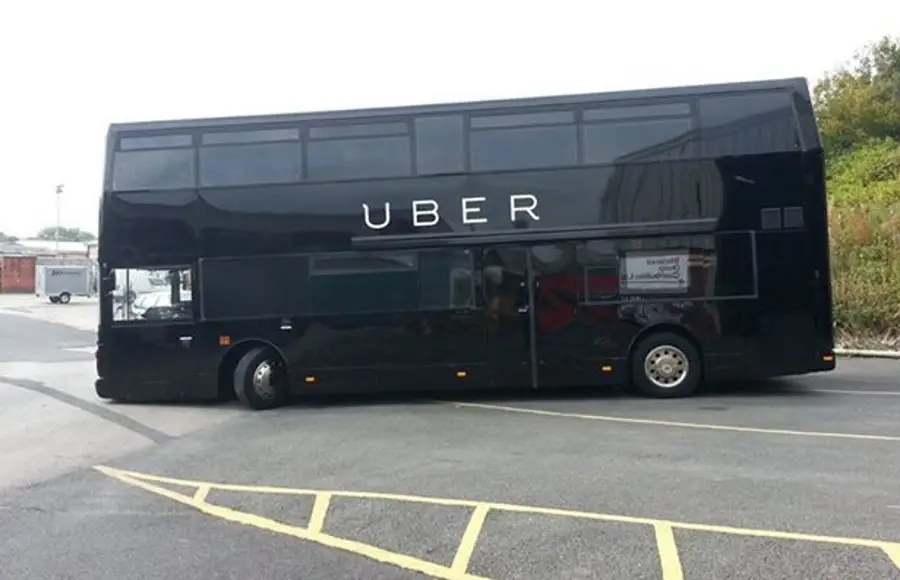 If you are looking to save money during this crazy time of inflation, Uber Bus might be for you! Uber Bus is a new way to enjoy a comfortable, safe, and convenient commute at a fraction of the cost of an Uber car.
Through the same Uber app that you would use to request a car, you can now reserve a seat on a "clean, air-conditioned, and high-quality bus" instead. When you request an Uber Bus ride through the Uber app, you will see all the possible timings that you can book and will even have the ability to schedule rides up to 7 days in advance.
How to Reserve an Uber Bus Seat
Update: Make sure you're using the latest version of the Uber app.
Request: Enter your destination, select the Uber Bus option, review your fare, select your preferred pickup time, select the number of seats, and then tap "Request."
Trip Details: Wait a few minutes to see your trip details. You'll see the driver information and pickup spot. At this point, your seat has been reserved. You can track the bus on the way to your pickup spot.
Walk: Walk to the pickup spot you see on the map. Make sure you arrive before the bus arrives. The bus will only wait 2 minutes at the pickup spot.
Ride: Show your ticket to your driver, pay your driver with cash or through the app, and enjoy your ride.
Walk to Destination: When you get closer to your destination, we will find the closest drop-off spot to your final destination based on the route you're on. You'll see walking directions to your final destination in the app.
The pricing for Uber Bus differs from city to city and based on how far you need to travel, but you can be assured that the pricing will be a fraction of the cost of an Uber car. For more information, visit the Uber Bus page here.
Currently Uber bus is only available in select cities in Egypt and India, but Uber does have plans to expand soon so keep checking your app!