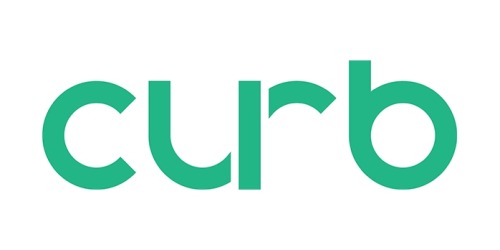 The Curb Taxi app allows traditional taxis to compete with rideshare platforms by allowing users to hail a taxi using their smartphones. The biggest difference between Curb and other ridesharing platforms is you're hiring a legal, professional, and certified taxi for your transportation instead of a stranger with a car. Further, Curb is different from other popular rideshare apps as they allow you to pay via cash in select cities. While the various payment methods are highly appreciated by customers, sometimes the process can cause confusion. Here are our most frequently asked questions when it comes to Curb's fares and fees.
Why do I see two or more identical charges from Curb?
While it may seem unusual, it is actually quite common for two or more rides to cost the exact same amount, even rides taken on the same day. If you see what appears to be a duplicate charge on your billing statement, please refer to your receipts and/or ride history to see if you did in fact take multiple rides that cost the same amount.  If you need clarification on a transaction, please contact [email protected]
Why was a 20% tip added?
Unless you select otherwise, the app defaults to a 20% tip. You can set a default tip in the app's Payments menu, and you can also tip on a per ride basis. For your convenience, your tip selection will be displayed on the main screen of the app for the duration of your ride. Please be sure to make any changes before the ride ends, as it is not possible to make any tip changes in the app once your ride is complete. 
What are the State and Improvement surcharges?
These fees are required to be levied on all taxi rides in NYC regardless of being booked through Curb or street hailed. The $0.50 MTA State surcharge goes towards transportation improvements for all of New York City. The $1.00 Improvement surcharge goes to helping improve transportation services for the disabled in New York City.
What is the Service Fee?
Since Curb does not take a percentage of the fare or tip earned by drivers, they implemented a service fee in some cities to support continued driver training and service upgrades. 
How do I leave a dollar tip amount?
You can set your tip amount in two ways: From the "Payments" screen in the app menu, you can set your default tip amount. Toggle to the dollar sign to select your dollar tip amount. During your ride, you can tap the default tip amount in the bottom right of the screen to update your tip amount. Toggle to the dollar sign to select your dollar tip amount.
How do I add, change or select a preferred payment method?
You must select your preferred payment method before booking your ride or entering the cab's pairing code in the app. If you want to set a default payment method, you may do so in the "Payments" section of the app's settings menu. Simply press the arrow next to the payment method you would like to use and turn the default option on.