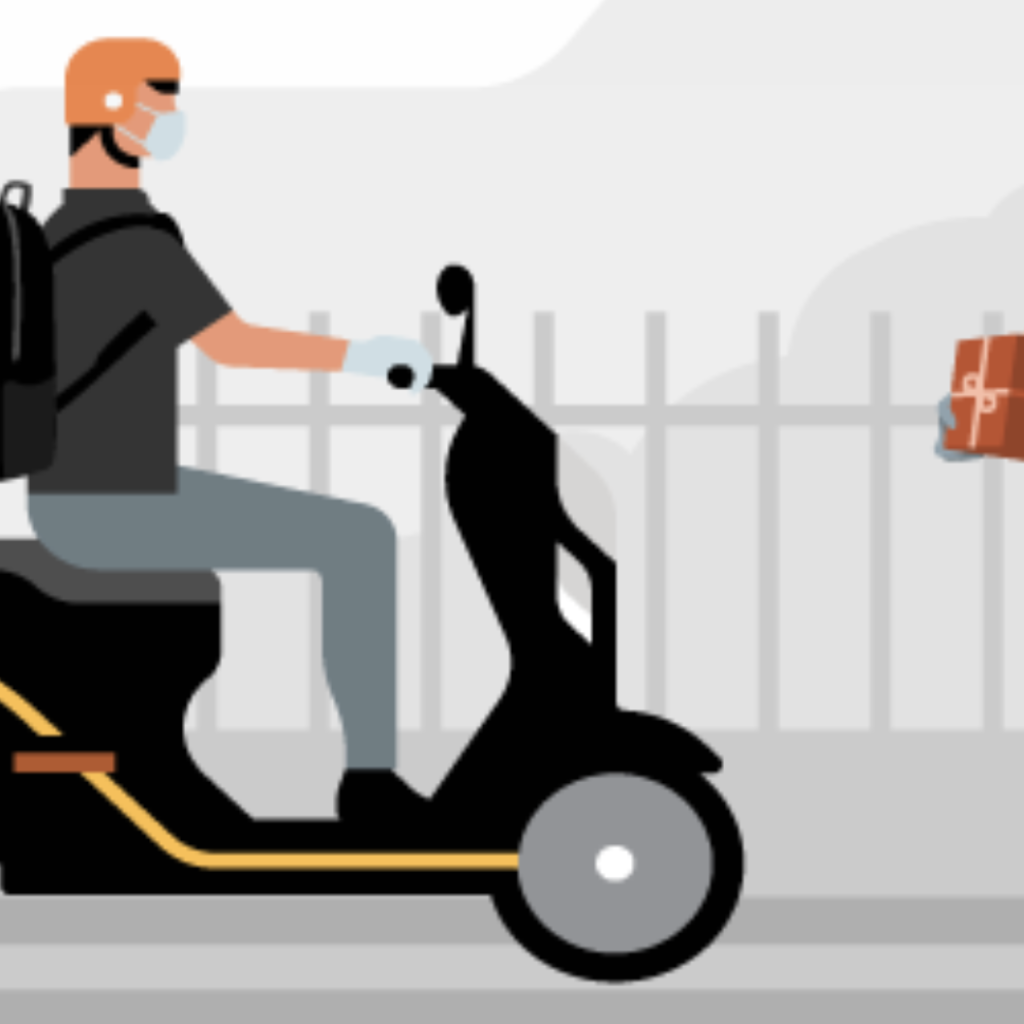 If you haven't tried Uber Connect yet, you don't know what you are missing! Uber Connect is an Uber service that allows you to request a rideshare driver to transport your item to a specified drop off location. It's similar to Uber Eats, but with Uber Connect, drivers pick up and drop off packages instead of food.
What's great about Uber Connect is that you don't need to worry about dimensions, weight, postage, long wait times, etc. All you need to do is pack up your item, open the Uber app and select Uber connect to get a personal delivery service. For local deliveries, Uber Connect is a no brainer!
How to Request an Uber Connect Pickup and Delivery
1. Open your Uber app and start by entering in where you would like your packaged to be delivered in the standard "Where to?" section of your Uber app.
2. Next, scroll through the vehicle options and instead of selecting a rideshare vehicle like UberX, you would select "Connect."
3. Review your payment method and tap "Next."
4. Agree to the package delivery Terms and Conditions, and confirm that your package doesn't contain any prohibited items (see below for prohibited items)
5. Reply to the message you'll receive in the Uber app asking for the recipient's name and any special delivery instructions for your driver.
6. Meet the driver curbside and load the package into the trunk to avoid contact.
7. Share the Uber Connect trip with the recipient so they can track the trip and know when the package has arrived. If the recipient is unable to retrieve the package from the driver's trunk then you will need to instruct the driver on where they should safely leave the item.
How much does Uber Connect Cost?
Uber Connect charges a base fare of $1.44 along with a booking fee of $3.45. You will then be charged $0.34 per minute and $1.07 per mile with a minimum fare of $8.28. Additional fees including surcharges, tolls, and long pickup charges can also increase the cost of the trip.
What can I send with Uber Connect?
Currently you can send small or medium sized packages that have a maximum combined weight of 30 pounds and a maximum combined value of $100. All packages should be securely sealed and bale to fit in a standard sized trunk.
 
What is prohibited from Uber Connect?
Uber currently prohibits the following items. Sending illegal or unsafe products can lead to legal action, including civil and criminal penalties.
People and animals
Illegal items
Firearms, weapons, ammunition, and their parts
Alcohol
Highly perishable food or beverages (e.g., raw meat or dairy products, etc.)
Pharmaceutical products, over-the-counter medications, vitamins, or supplements
Money, gift cards, lottery tickets, or transferable securities
Recreational drugs, drug paraphernalia, or tobacco products
Dangerous or hazardous items, including explosives, items that are poisonous or flammable (including paints or adhesives containing a flammable liquid), substances and material identified in the Hazardous Materials Table in 49 CFR section 172.101, or material determined to be hazardous under 49 U.S.C. section 5103 et. seq. and transported in a quantity requiring placarding according to regulations prescribed under 49 CFR, Subtitle B, Chapter I, Subchapter C, hazardous waste (including but not limited to hypodermic needles), or medical waste
Stolen goods
Fragile items
Sexual aids or obscene or pornographic material
Livestock, regulated species (e.g., noxious weeds, prohibited seeds, etc.), or animal parts, bloods, or fluids
Any items for which you do not have permission to send

Uber does not maintain insurance for packages delivered with Uber Connect, however, if your package is damaged during delivery, you can ask for a refund of the delivery cost by submitting a photo of the damaged package within 3 business days.
Uber Connect is available in over 5,000 cities throughout the US, Australia, Canada, and Mexico. To see if Uber Connect is available near you, simply open up your Uber app to find out if it is an option.
For more information on Uber Connect visit RideGuru.