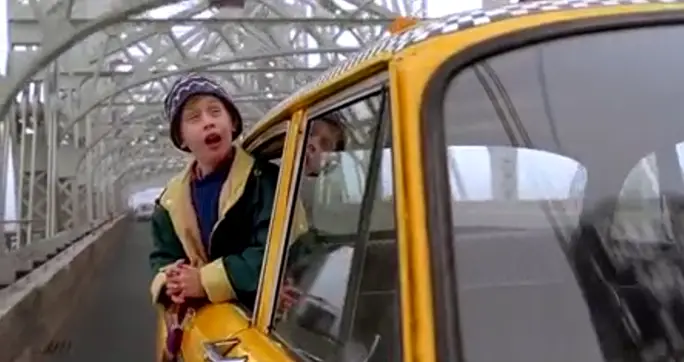 1. Apparently, in England, there's a Town Police Clauses Act of 1847 that some interpret as a permit that allows one to urinate on a London taxi's left rear wheel provided that the driver's right hand was touching the cab. The Law Commission refutes this interpretation, but many still debate it. Strange.
2. Sabine Schmitz is a professional motor racing driver for BMW. She also is a taxi driver, earning her the title of the fastest taxi driver in the world. She can drive 20.8km in 9 minutes.
3. The world's longest taxi ride was completed by three university friends who clocked over 43,000km at a price tag of almost 80,000 pounds on the taximeter. Luckily, as the trio was driving the car themselves they never had to pay the fare!
4. Additionally, the same trio as mentioned above also took home the world record for highest altitude reached in a taxi – over 5,000m!
5. Ever wonder why London black cabs have such tall roofs? In England, there used to be a law that stated taxicabs had to be tall enough for a passenger to sit comfortably while wearing a bowler hat.
6. The first women cab driver in the city of New York was in 1925. By the late 1960s, one out of every ten drivers was female! Now, however, less than one in a hundred New York cab drivers are women.
7. In Japan, the left, rear, taxi door opens automatically for passengers! The driver has a button up front that allows him to open the door from the driver seat.
8. A London black cab can turn on a "two pence" with a turning circle of only 25ft!
9. The composer for the movie "Taxi Driver" died only a few hours after finishing recording the film's soundtrack. He was posthumously nominated for an Oscar.
10. In Finland, taxi drivers are required by law to pay a fee if they play music in their cars while ferrying customers! Their music fees amount to about $40 a year.
Save
Save
Save