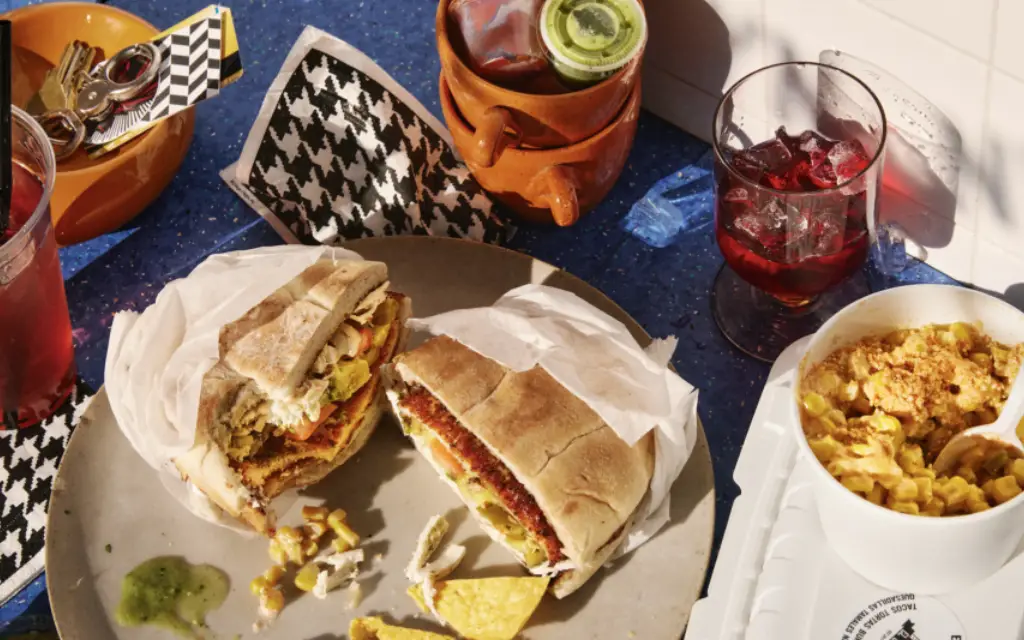 We love reading over the Uber Eats Cravings Report each year, not only do we get our laughs in, but we also come up with some great ideas for food combos! See below for our favorite Uber Eats requests of 2023!
Top trends according to Uber:
RTO = nix the onions: As more and more of us head back to the office, Uber is seeing folks favor better breath. They're holding the onions on orders every day of the week.
No way rosé: The pink drink may be losing its luster. According to Uber's data, there was a decrease in rosé sales this summer, while lighter body reds and whites were on the rise.
It's getting hot in here: From mild to hot to true fire, Americans are craving more heat! Even with these summer temps sticking around, everyone's asking for hot sauce as the top condiment this year.  
Miss American Pie: The top dessert order this year was apple pie. In fact, Uber delivered nearly two million apple pie orders nationwide!
Get anything: We know people use Uber Eats to get their food fast, but the top 3 most popular non-food items ordered may surprise you: Scott Unscented Toilet Paper Rolls, Plan B One-Step Emergency Contraceptive, and Covid-19 Antigen Home Tests.
Midnight munchies: With extracurriculars, evening study sessions and of course nights on the town, college cravings often strike after midnight. Penn State took the lead once again this year with the most late night (12-4am) orders on Uber Eats, followed by University of Iowa, University of Illinois and Texas A&M University.
Mind your manners: The most polite cities are San Francisco, CA, Richmond, VA, Detroit, MI, Bakersfield, CA and Charleston, SC – they say "please" and "thank you" the most in their instructions. Customers in Olympia, WA, Asheville, NC and Bismarck, ND were the most generous tippers in the U.S.
From Dry January to Sober October: Zero-proof spirits are on the rise and according to Drizly data, "dry" months are more and more popular. In fact, during Dry January 2023, non-alcoholic beverages experienced 75% growth compared to the year prior. 
The most ordered items: 
French fries
Garlic naan
Pad Thai
Miso soup
California roll
The most popular delivery combo:
Burrito bowl + cheese
French fries + salt
Chicken sandwich + shredded lettuce
Cheeseburger + mustard
Wings + ranch
The most unexpected food combos:
Steak + jelly
Cottage cheese + mustard
Condensed milk + avocado
Seaweed + pasta sauce
Butter + pickled onions
The most frequently paired food + alcohol:
Ribeye + vodka 
Cheeseburger + frozen margarita 
Chicken + frozen piña colada
Lobster tail + apple whiskey 
Tamales + daiquiris
The Pickiest Requests:
Put it in a box instead of a circle container. I refuse to eat any food if presented in a circle container. Please don't ruin my meal for me. 
I have braces and it is difficult for me to chew. Please please chop my salad and all ingredients in small, small pieces.
Please drench the whole bowl in white sauce with a spiral of red sauce!!!! Thank you so much!!!! Just do what I ask.
Have you ever submitted a unique Uber Eats order? Let us know in the comments!