Here at TaxiFareFinder, we receive many taxi related questions. We wanted to summarize the questions and our responses here.

Can I reserve a taxi in advance?
Yes! You can call any taxi company and request for a pick up for a certain day and time. This is a service that is generally free. The reliability, cost (if there is any), quality of service, may depend on taxi companies, so make sure of the reputation of the company you are calling.

Do taxis accept credit cards?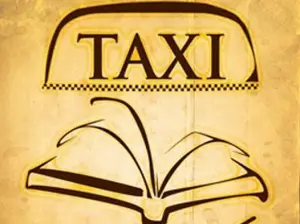 Taxi companies in larger cities generally accept credit card and are often manated by the city ordinances to do so. (Boston, Chicago, New York, Washington DC, etc.) However, even in these cities, you may want to check with the taxi driver before the trip, so there are no misunderstandings. Some drivers prefer to not accept credit cards as they may be independently responsible for the transaction fees.
In smaller cities, credit cards are less often accepted. You want to check in advance, before the trip, or at the time you call for a taxi. In some cases, the taxi company may accept a payment upfront for a flat fee pricing. Always ask!

Is the fare shown for one person? How much for multiple passengers?
Taxi fares are  priced for the trip regardless of the number passengers (up to the capacity of the vehicle). Some cities and taxi companies have fees for additional passengers, and they are about $1.00~2.00 each. This is assuming all passengers are picked up at the same location and going to the same location. Various other rules exist for multiple parties sharing a cab to and from different locations.
* There are exceptions with flat-rates where the taxi may charge per person.

Are there larger vehicles available for taxis other than regular sedans? What about vans? Buses? (for luggage or additional passengers)
Yes, in most US cities, taxis come in various sizes. If you are at a major airport, you need to request one at the taxi stand or wait for one in queue. At a smaller airport, we recommend you call a taxi company in advance to ask for a specific size. There may be additional fees.
Remember that sedans (i.e. regular car) can carry 4 passengers and has trunk space for your luggage.  Vans can hold 6+ people plus luggage. If you have more passengers, you will need to have multiple taxis, at which point, it may be more economical to hire a car service with larger vehicles.

Hi, TaxiFareFinder, I would like to reserve a cab!
TaxiFareFinder is not a taxi company or affiliated with one.  Therefore, we can not reserve or dispatch a taxi for you.  Please check with your local taxi company!

I have small children, toddlers, and babies.  Do taxis have car seats?  Do I need car seats?
An excellent article here. TFF Newsroom: Taking Taxis with Infants, Toddlers & Young Children.

How much should I tip the taxi driver?
An excellent article here. TFF Newsroom: How to Tip Your Taxi Driver.

What do I do if left something in the taxi?
Coming soon
…we will continue to add more as necessary.  Stay tuned!
Click here for TaxiFareFinder Frequently Asked Questions (FQ)