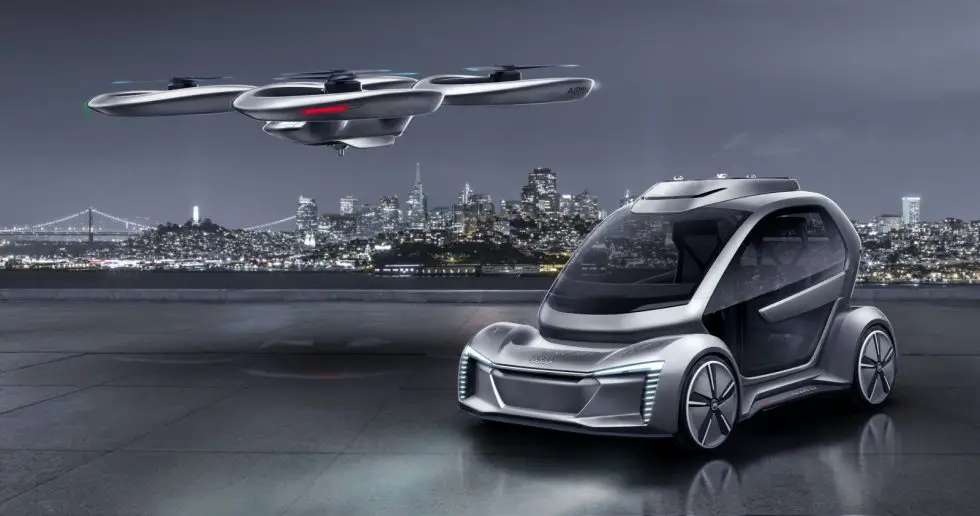 While the SeaBubble Taxi is making waves, the flying air taxi development has come to a halt.
Audi has officially suspended it's work on the Pop.Up flying air taxi, a joint venture with Airbus. The main idea was for a customer to be picked up at home in a capsule that sits on top of a car chassis and then driven to the heliport where their capsule would be connected with the flight module. Audi went as far as even signing a letter of intent with the city of Ingolstadt to begin formal tests, and last November, a scale model of Pop.Up made its first successful test flight.
While Audi executives were originally confident with Pop.Up, they have since changed course saying, "We believe it will be a very long time before an air taxi can be serially produced that does not require passengers to change vehicles."
What is even more interesting, is that this sudden change comes just days after Porsche announced a partnership with Boeing for a premium flying taxi vehicle.
While this may or may not have impacted Audi's decision, the competition is fierce. A number of automakers are currently working on their own flying vehicles, all hoping to "win the race".