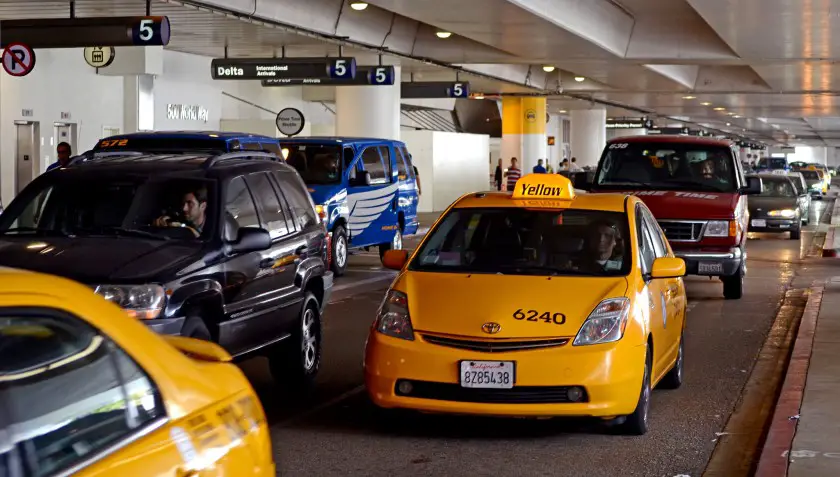 This past Friday, Taxi Drivers rallied outside Los Angeles City Hall to protest the new LAX Curbside Pickup Ban. The new ban is an initiative from the city to cut down on the immense vehicle congestion at LAX. As an alternative to curbside pickups, drivers and passengers will have to meet at a designated parking lot a few minutes drive from the airport.
The ban includes both taxi and rideshare (Uber, Lyft) vehicles from picking passengers up curbside. While no one seems particularly happy about this new development, taxi drivers are especially upset.
"According to the Department of Transportation, ride-hail vehicles now account for 25% of airport congestion and Taxis account for just 4.5%," said Saba Waheed with the UCLA Labor Center. With the recent explosion of Rideshares over the past few years, Taxis have already taken a deep cut to their profits. Airport rides is one area where they can still make a decent living, however, taxi drivers fear with the new regulations that this will further cut into their earnings rendering the act of driving a taxi next to
useless.
Is this another sign that taxi cabs are a thing of the past? Do you think this change will significantly hurt the taxi industry more than the rideshare industry?