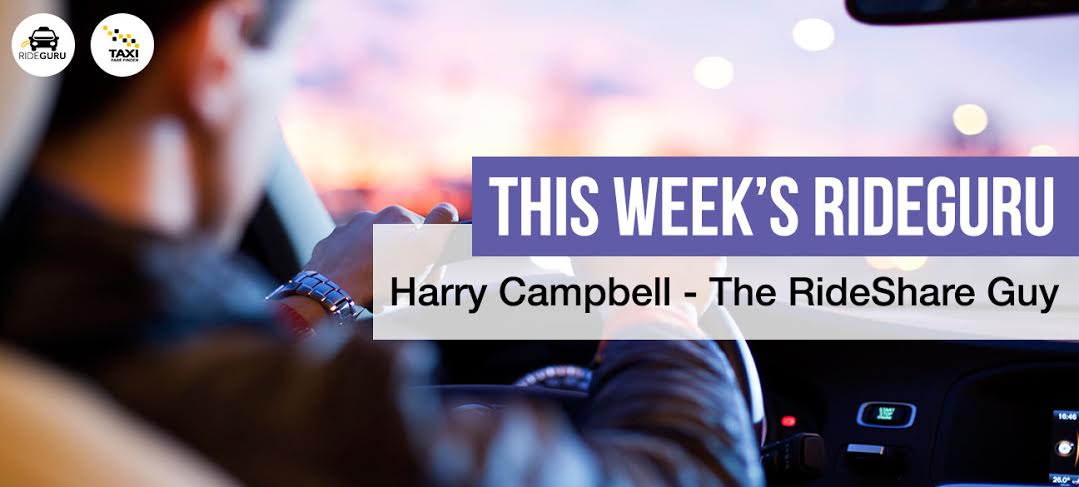 One of the things I've struggled with over the past year while covering this industry, is what to call it.  I'm a little biased, seeing as I run a blog for drivers called The Rideshare Guy, but I still stick by that term since I haven't found anything else that is a better qualifier.  I could have used a more accurate depiction and called myself, 'The Glorified Taxi App Guy', but that just didn't have the same cache.
I often read comments at the bottom of my articles or on Twitter that chastise people for referring to companies like Uber and Lyft as 'rideshare companies'.  But when I ask them what we should call them instead, my request is often met with silence.  Rideshare probably isn't the best term to describe what Uber and Lyft do, but there may not be anything better.
The Argument Against Rideshare?
The term rideshare is used most often to describe companies like Uber, Lyft and Sidecar that connect drivers with passengers.  They aren't true rideshare in the sense that people are actually sharing rides but it is a holdover from the term, sharing economy.
We still hear the term 'sharing economy' thrown around somewhat cavalierly these days, but most of the apps we know and love (Uber, Postmates, Instacart, etc) are anything but sharing.  They often involve a customer in need of a service and an app that can connect them with a person willing to provide that service.  Not much sharing going on there.
But true ridesharing is something you may have done inadvertently in the past in order to take the carpool lane or save some money.  There are companies like CoRide and Carma that are using tech solutions to enable true ridesharing but most people have never heard of those two.
Is It Really Ride-Hail?
In January, The AP Stylebook actually banned the term rideshare and asked reporters and the public to refer to companies like Uber and Lyft as ride-hail or ride-booking services from then on.  Maybe they weren't aware of Uberpool at the time, but to me, ride-hail might be even more inaccurate than rideshare.
The reason why the word 'hail' doesn't work is because that it is actually the one thing you still can't do with Uber and Lyft.  The meaning of hail is 'to call or yell out in order to catch the attention of.'  You may have heard it used in this manner: 'to hail a cabdriver.'
But in fact, Uber and Lyft drivers actually aren't allowed to accept street-hails and many have been severely prosecuted for doing so.  The only way passengers can book a ride with Uber is if it's through the app, meaning taxis are the only ones allowed to accept street hails.
Americans might not know it either but hail is actually used much more commonly in Europe and there is already an app called Hailo that does – you guessed it – lets you electronically hail a ride from a taxi.  So while hail may be appropriate for describing taxis, it is most definitely not the term that should be used to describe Uber and Lyft.  If you've ever taken a ride, you know that the service Uber and Lyft provide is very different from the taxi experience.
Uberpool to the Rescue
UberPool may not be as big of a household name as UberX but it is on the same upward trajectory.  Uber's CEO Travis Kalanick has hinted that UberPool is the company's future and early Uber investor Bill Gurley has basically told us the same thing.
UberPool works by finding two different passengers headed in the same direction and allows them to share a ride.  So two riders and two drivers turns into two riders and only one driver.  We know that most cars on the road are nowhere near full capacity and innovations like UberPool are meant to solve this problem.  But it's not just people that you could soon be sharing a ride with.
Deliver Me That
The final nail in the coffin for the term ride-hailing is the emergence of popular delivery services like Postmates, Instacart and Washio.  These companies are delivering food, groceries and dry-cleaning respectively.  All are rising stars in the on demand economy and many Uber drivers (including myself) also deliver for Postmates or Washio and vice versa.
So calling someone like myself a ride-hail driver may not be a broad enough term considering that I am delivering people, food and even goods.  Today, a lot of these companies exist and operate independently, but we're already starting to see companies like Sidecar partner up with Instacart to deliver groceries in Chicago and Uber experimenting with packages and food in LA.
The industry is clearly headed in the direction of efficiency and it's only a matter of time before I have a bag of dry-cleaning in my trunk, a passenger in the back seat and a Chipotle burrito on the floor.  And at that point, I'll no longer be a ride-hail or a rideshare driver, I'll be something else.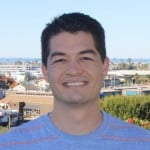 About Harry Campbell, The RideShare Guy
Hello TFF Readers, my name is Harry Campbell and I run a blog for rideshare drivers called The Rideshare Guy and I also write about the on demand economy for Forbes.  I'll be sharing articles from time to time on what's going on in the world of rideshare and what you need to know as a passenger whether you enjoy taxis, rideshare or all of the above!